Seattle
There are fewer countries where we have spent more time than in the USA. After the departure of the dysfunctional and disgraceful leader, the time was ripe to return. New York, Seattle and Miami.
Now Seattle. The second best German basketball player of all time, Detlef Schrempf, once told me that he couldn't imagine a nicer place to live than Seattle. This fat recommendation was then worth a few days to us.
Seattle is not too big and not too small, with 750,000 inhabitants. It is located in a sheltered bay only 50 nm from Vancouver Island. The city is nicely spread over various hills, with lots of water and greenery. The Space Needle, the city's landmark, is world famous. Built for the 1962 World's Exposition, the thing seemed much higher to me from above than from below. Just next to it one finds a beautiful park with a building by Frank Gehry and next door an impressive exhibition of glass art.
And who doesn't know the floating houses from the film "Sleepless in Seattle", on Lake Union. The Tom Hanks' special one, was sold in 2014 at a celebrity premium for USD 2 million. The waterfront is a highlight of the city. The "Public Market" easily keeps up with French markets in Nice or Cannes. It was a pity for us that we couldn't stock up on fresh cold-water fish and seafood. Because they are terrific. In the fabulous "Elliots Oysterbar" we enjoyed 10 very different kinds of oysters, tasting as many as we could. A feast. The pubs here are called bar again instead of saloon and because a lot of hops are grown in the hinterland, the variety of local craft beers is just as huge as in Victoria, Canada.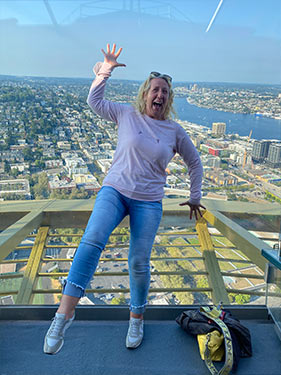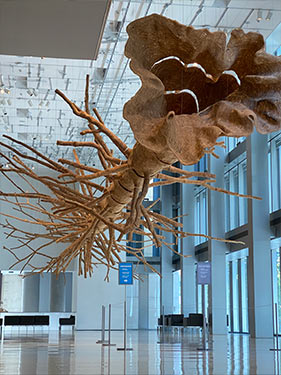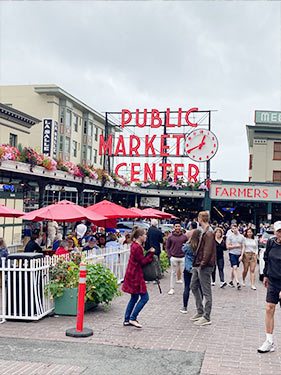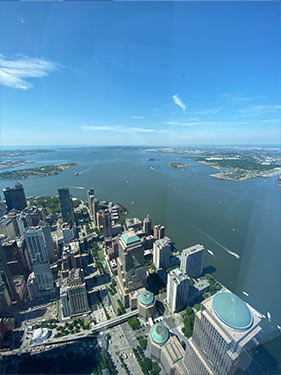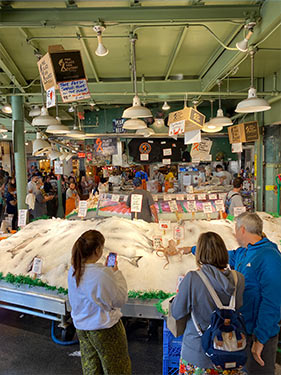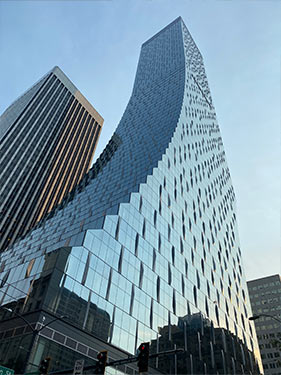 Space Needle, SAM (Art Museum), Glasbaum, Public Market
Dark side of Seattle
Actually, Seattle has everything that makes a beautiful city. If it weren't for the dark side. When the city center was deserted in 2020 because of Covid, homeless people and junkies took over. And they stayed. We have never seen so many homeless people, not even in Mumbai. Very bad are the hordes of severely addicted junkies. Alcohol consumption in squares is forbidden, but heroin is cooked up on the open street. Hundreds of drugged-out people vegetate in the main streets. It stinks so badly of rubbish and urine that people like to wear masks. Police are everywhere, but that's probably for the extreme cases.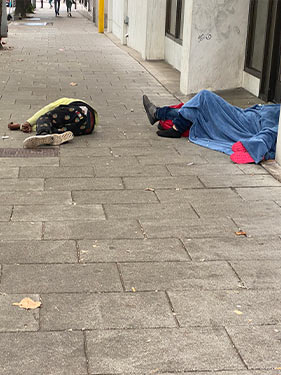 Junkies and homeless people everywhere in the City
Then, standing on a street corner brooding over the misery, super-aggressive preachers blare their knowledge of God's opinion to the world. I never heard "Jesus Christ" and "Lord the Savior" so often as on the streets of Seattle. There are enough nutters for a whole country.
Like NY, there are so many open jobs in Seattle that shops have to operate on a shoestring. With 15 USD/h minimum wage, you can live even on easy jobs. Top jobs are in global IT corporations, not to mention Boing's main factory, which is humming along at full capacity. Boing Airport is bigger than Seattle International Tacoma. However, Seattle is an expensive city, significantly more expensive than New York.
Divided States of America
But what are the divided states of America doing? Instead of solving their abundant problems, politicians argue and call each other undignified names, like misbehaving five-year-olds in kindergarten.
There are hardly any marriages between the supporters of the two parties and a cultivated exchange is no longer possible. An incredible amount of nonsense is reported and even worse: believed. We have already received condolences for the terrible conditions in Europe. In response to our confused enquiry as to exactly what conditions we had in Europe, we were told such nonsense that I had to laugh out loud. Thanks be to the splitters at Fox and Maga.
With his lack of decency, his lies and his hatred, the orange clown has done more damage to the USA than all the global terrorists put together. A disgrace for the former "Land of the Free". But we also met many Americans who are ashamed of their country. Maybe a good start on a long road back to decency.
We will fly from St. Lucia to the USA again in October and do a road trip from Charleston along the coast to Miami. American friends advised us not to talk politics with the locals.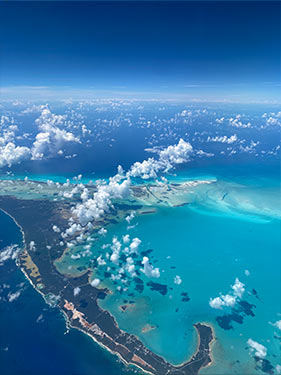 Florida Keys
Back to St. Lucia
Now we are back in St Lucia and so far we have been spared severe weather. Only 5 storms and one hurricane in the entire Caribbean this season so far.. With "Fiona", a 4 hurricane is currently raging 700 nm north over the Turks & Caicos – one of our planned destinations in the new season. Hopefully it won't hit the flat island too badly. Florida will get hit really hard next week, St Lucia is supposed to stay calm.
During our travels during the hurricane season, we underestimated the fact that we did have sharp temperature jumps. After the fresh temperatures of Alaska, my dearest Ka got a heat stroke in St. Lucia right in the first day. She was not well. We regularly have 35 degrees in the shade and the humidity is not far from 100%. Even the locals groan under the heat. It took a few days until Ka was halfway back on her feet.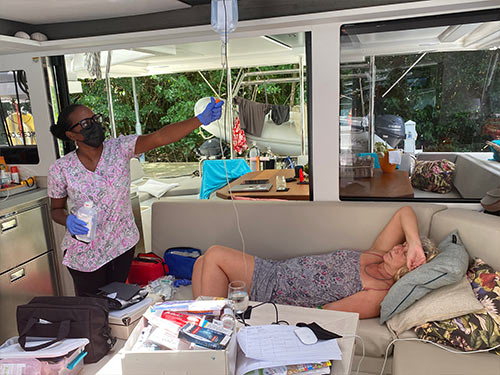 Infusions after heat stroke
We try to bring some structure into our daily routine, which depends a lot on the temperatures. In the morning we go to the hotel gym and get in shape. Then we work on the Rivercafe or on projects. When we finish in the afternoon, we jump into the hotel's big pool. When I read that, it doesn't sound so bad. But it's boring and we are ready to sail. So long in one place, we are not used to that anymore. Fortunately, we'll be on the road again soon. / Holger Binz