Short break from ship life
We have arrived in Europe. I am writing this article in the "Eifel region" of Germany. A remote area, close to Luxembourg. We have rented a house for a few weeks and have our two grandkids with us. Hannah and Henri are 5 and 9 years old. The two of them keep the pace pretty fast, but we also have some catching up to do. I guess we'll have to recover when we are back on board.
But boy, is it cold here. Summer is did not happen. 16 degrees in the Eifel, leaves the shorts in the closet. I guess we're officially effeminate now. The first few days we wore almost all clothes at the same time, until we stocked up on warm stuff.
Much like our bumpy and long trip to Europe, I imagine my parents' travel in the 60s. The trip as an adventure, dependent on arbitrariness. This time we had tons of paperwork and indoor rain at London Heathrow (it is as weird as it sounds). We learned that in 2021 you need different travel equipment. You should have a printer with you. For all those forms that I'm sure no one reads. And rubber boots. For a burst water pipe in Non-Continental-Europe`s biggest airport Heathrow. I have never waded through deep water in an airport before.
Traveling is costly at the moment and I got a travel briefcase so I wouldn`t lose anything. Upon arrival, I filled what felt like an entire paper garbage can. The pandemic has prevented travel for so long that many need to relearn how to do it. British Airways included. Hopefully, by the time we return, they will remember how it used to work. To be on the safe side, our return flight has already been cancelled. Uli, our travel agent, will have to pick up the phone again and find another way back to Grenada.
Three days in Antigua
Our stop-over in Antigua, we want to tell you in any case. We had to camp for three days until our flight to London. Inspired by previous visits, I booked us into English Harbor, at the Gunpowder Suites of the Admirals Inn. A nice hotel in the middle of the bay, with large rooms, terrace, nice pool, delicious cocktails and all with ocean views. Getting up at 4:30 am in the morning for the Corona Test was not one of the highlights.
Just opposite the "Gunpowder" is the UNESO World Heritage stone dock of "English Harbor". Where normally the floating beauties of the sailing world are moored, there was no ship. So it was in Falmouth Bay. The marina of the mega yachts was also completely deserted. It is Hurricane Season. Soon it will be crowded again and I booked us a berth for the Christmas days in the then surely nice neighborhood.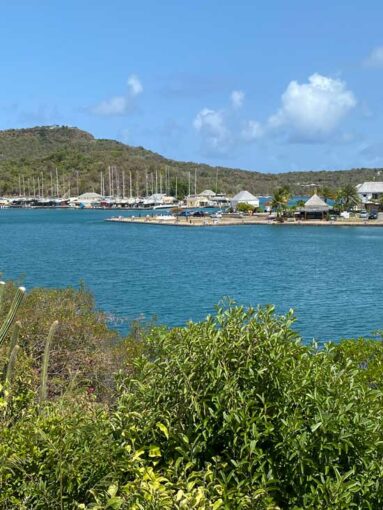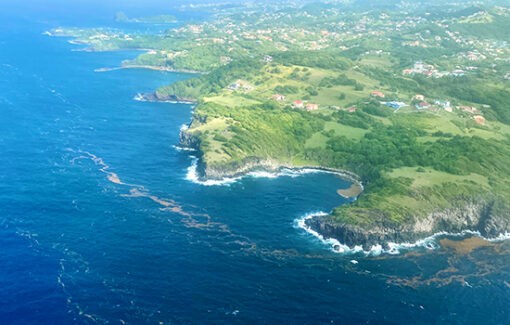 Convenient life in Europe
But back to Europe. After a year "overseas" the contrast of worlds is tremendous. This cleanliness, neat or beautiful houses, the well-kept cities and villages. The wealth visible everywhere. However, the people are not in a better mood or friendlier. It is impressive how much distance changes the perception.
We had almost forgotten the luxury that even in a small town you can easily buy everything you need. And much more. We were able to do things in one day that would otherwise take weeks. And everything is much cheaper. Next time we'll come with empty suitcases. Incredibly, even the coffee costs less than half what it does in the Caribbean – and that's where it grows. But the mangos don't taste half as good good here. 🙂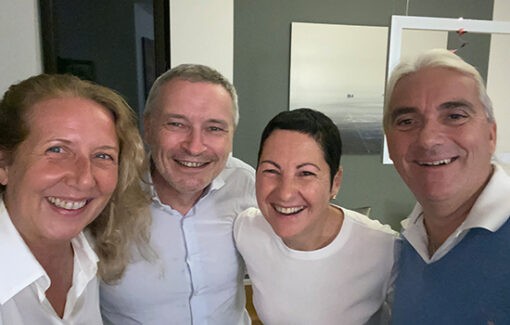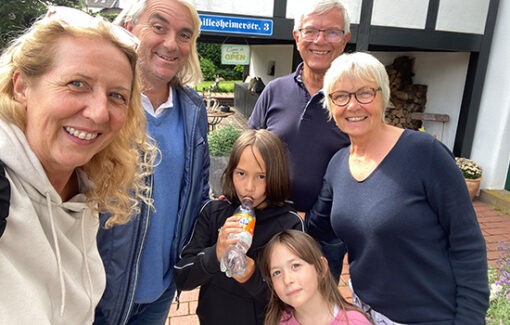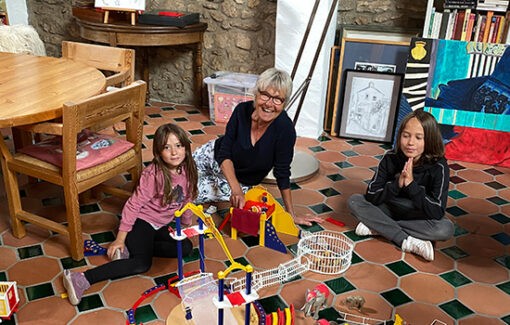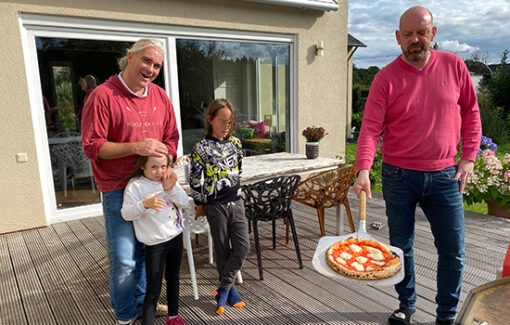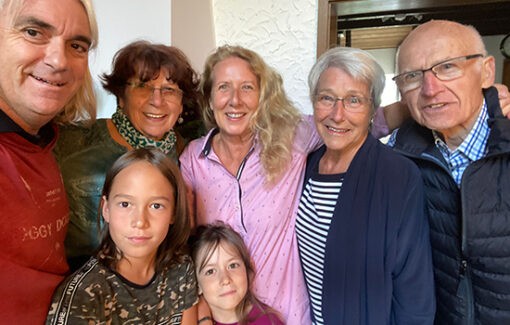 We try to get as as much organised as we can and even got our digital EU vaccination passports thanks to Jenny's and Uli's help. So we spend these days jumping between Germany and Luxembourg. We make trips with the little ones and visit friends and family.
When the kids are back home, we intensify our "friends visiting program". Just like in the old job days, we have filled our schedules and plan every day, with travel and overnight stays. Living out of a suitcase is not really pleasant. And the changing overnight locations also wear us out a bit.
But in return we see our old friends again and it doesn't feel like we haven't seen each other for a year. We realise during these days how nice it is to have old and really good friends. Before I get emotional now, I rather think about Grenada and the "Rivercafe". The sun is rising there now and I can immediately check via "remote control" whether our favorite catamaran has enough power again for a new day in paradise. / Holger Binz