Finally action again
Grenada
I have just escaped the charge of blasphemy because of my disparaging remarks about the praying weekend. And now the ignorant I am, I am embarrassed and silent in disgrace.
What happened? Last week there were still 2,400 acute cases. Grenada was the worst off in the Caribbean Islands. Then praying weekend. You won't believe it: by Wednesday morning, only 1,540 acute cases were counted. A 36% drop in two days. Today, Friday, the number is halved compared to the previous week. And since people certainly won't lie after a weekend of praying, there's only one conclusion: praying works.
Dr. Fauci, Dr. Drosten and Co. – obviously you have overlooked the most effective way of fighting the pandemic: praying. When this becomes known, the pharmaceutical stocks will crash. (This is not an appeal to go short!!!). 🙂 Maybe we'll soon have a new formula, fully vaccinated or weekend prayed. Grenada
Time for a trip
Grenada
As the mood here is improving a bit, we set out for an excursion once again. Hiking in the mountains. Since it's 30+ degrees celsius every day, with built-in refreshment.
We hiked to the St. Margaret Falls – or Seven Sisters. Monday it had rained so hard that water is still dripping from our sail two days later. So hiking was more like mud wading, but there was plenty of water at the falls.
Hiking trail is a big word. It's more like a path that leads through the dense jungle. Since there are no visitors, there was no one trampling down the path for us. A good reminder that I should buy a machete sometime soon. The path through the lush forest was a feast for the nose. Grenada is simply "Spice Island". After a lot of slippery ups and downs and a river fording, the two waterfalls were finally in front of us. Apart from us and our accompanying friends Nina and Eirik, no one had been here for a long time. I guess. The heavy rain washed a lot of mud into the water, but what the hell, we were here and had to get into the water. Since we are used to water around 28 degrees in the sea, the fresh water was quite fresh. And refreshing.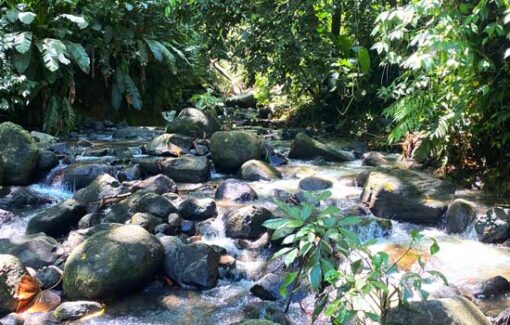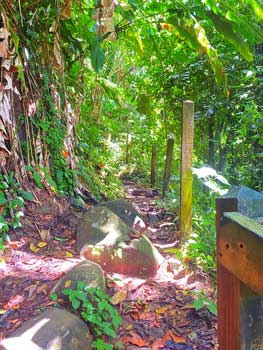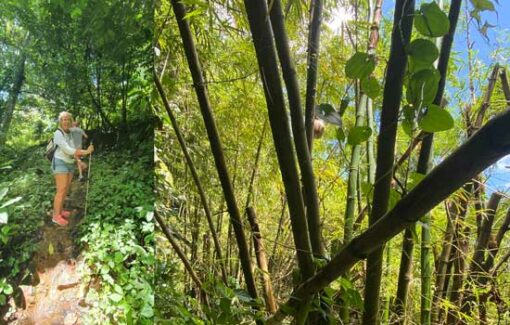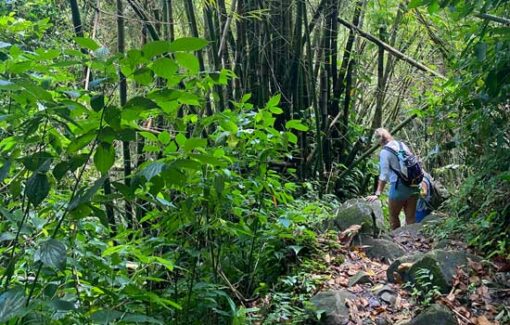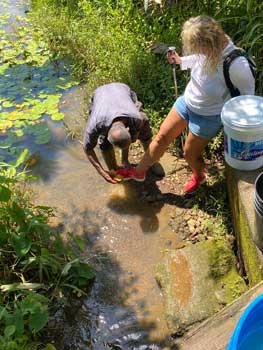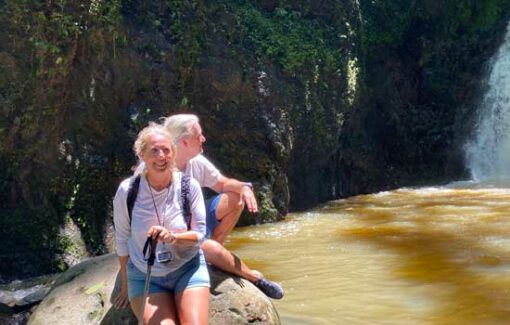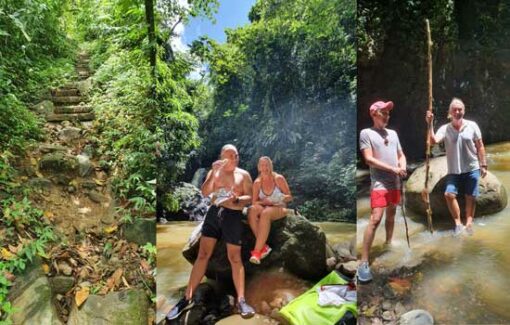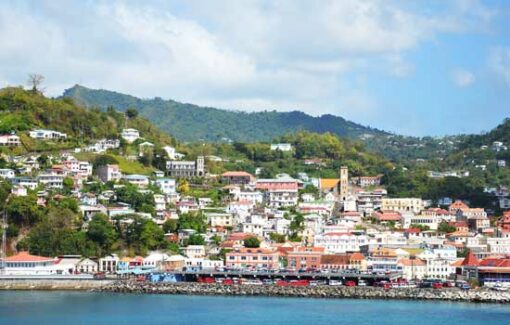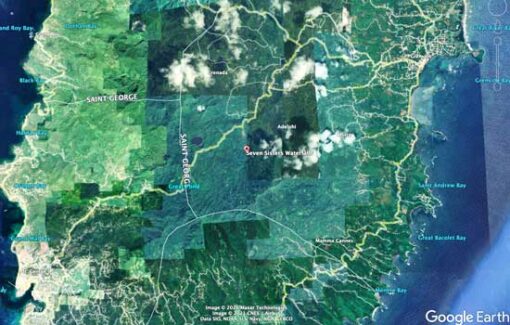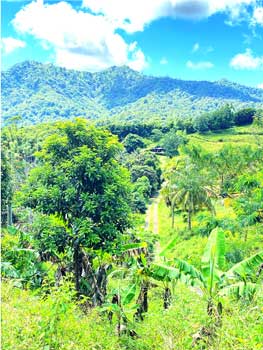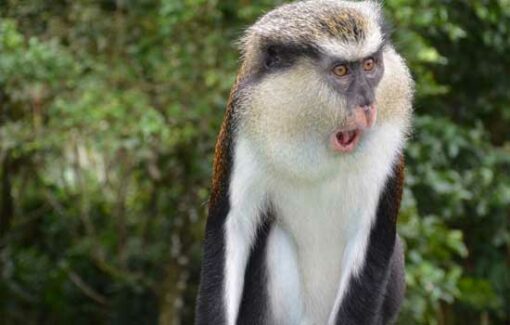 Unfortunately, we had to cut our visit short, because it is part of the pandemic rules that a visit to a completely empty forest and waterfall has to be finished by 1 pm. Surely very helpful, but after the good experiences with praying, this will surely be done soon.
Here is a short video of our day at the waterfall:
Already the third visit
Back on the Rivercafe, our chronicler Ka went through our photo disc. She noticed that this was already our third visit to the Seven Sisters, after 2004 and 2013. We still found photos with a blue mountain lake. I thought that one or the other mona monkey looked familiar.
By the time you read this, the fourth Lockdown weekend in a row will have begun for us. Another contemplative weekend, hopefully the last one. So guys, keep praying hard and we'll surely manage a few more trips before we hit the road again. / Holger Binz