What are you doing while you at at sea?
…I have been asked not for the first time. What do you spend the day with? What do you do?  On our last great journey, the rehearsal for the upcoming circumnavigation, so to speak, I missed almost nothing. I missed the family and – yes, I admit it very much: I missed my work. The creative work. I wrote, painted and wrote/drew a children's book. Everything without order and client relationship.
My work material was a little too modest. No comparison to the equipment in my sacred halls ashore. Working with a laptop only is quite different to a proper 27″ screen working station with Wacom tablet, stick, mouse and a wonderfully organized server.
For my taste there was not enough challenge – creative wise. With my yacht branding activities I have changed that for our next trip.
Creative challenge
For this reason, I thought about how to change this situation on the journey ahead of me. First of all, my workplace will hardly differ from my current one. I also have more space 😉 compared to our 50ft Hanse. But with a working place alone it is not done. I need tasks. I need challenges. Holger calls it "creative sport" when he sees me drawing, designing, discarding.
So what do I do at sea? What tasks can I do at sea and while anchoring in front of a heavenly island just as well as here on land?
Design, or more precisely branding, or even more precisely: your own individual ship's logo, created according to all the rules of artistic design. Everything that can be done with such a logo. Printing logbooks, producing cups, porcelain, pillows and bed linen. Producing shirts and caps and everything the owner's heart desires. Thats My yacht brandig.
It has often amused me when I have seen poorly designed logos on yachts. Logos that had so little contrast to the hull colour that you could not read them at all or only partially, in fonts that would have been too retro even for a 50s Edgar Wallace movie and in sizes that did not fit the size of the ship. Or simply a bad design in contrast to a beautiful vessel.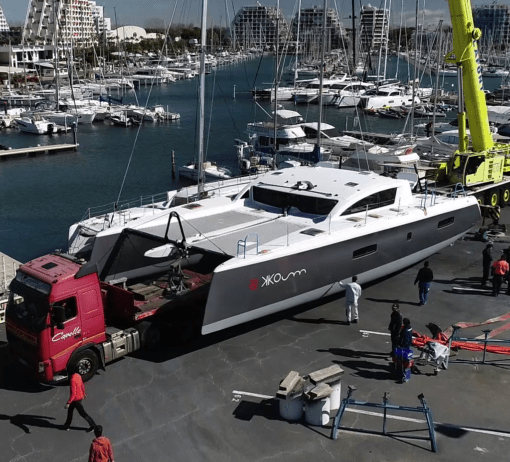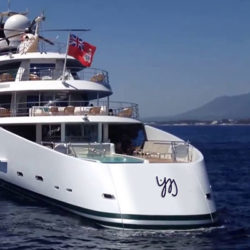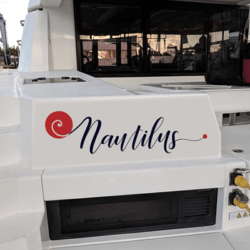 Adventure preparation
The preparation was already a bit of an adventure. I ordered polo shirts, baseball caps and functional clothing from so many producers that they surely think the Rivercafe is a 200 meter super yacht. I went on a pilgrimage to Villeroy & Boch – the Worlds leading porcelain producer – and spent half a day talking about various special features of on-board tableware before I was able to get a proper production contract. Holger can now also write logbooks until age 99. There are A4, A5, hard- or softcover, special formats and different papers which I tested. "Saunafest" is now my favourite.
All I need now are clients, but it already started very well.
People who buy a vessel, have found a beautiful name and don't want to look like on a charter boat – in an ugly comic font – but individually and typographically balanced on their yacht. People who can distinguish a well designed functional shirt from a cheap street shirt.
How different customers can be, I noticed right away with my first two clients. A Superyacht owner who has a whole team of managers with lots of unusual wishes. You definitely need your own cosmetics line and of course the towels have to be embroidered in Egyptian cotton and oh yes in all women's blouses the dress size S has to stand. No matter how big they really are. In contrast to this, an owner family from Vienna. After a perfect briefing and no more than 2 Skype phone calls the logo was ready. Then a few voting mails concerning the positioning and the beautiful "Nautilus" is ready.
Both was enormously fun. In the meantime I have equipped 15 yachts with my designs and I am happy that my "on board business" has started well.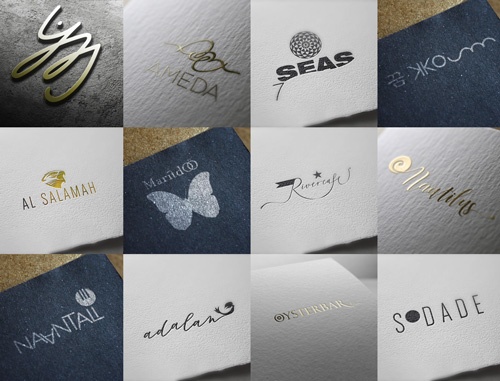 So if any of you, dear readers, need a fine logo for your yacht, I am happy to receive inquiries and orders.
Sincerely Karin Binz
More at www.myyachtbranding.com