Windy way south
Sounds like a pilgrimage, from one Saint to the next. Something like a Caribbean Camino de Santiago. For us, there were indeed a few burdens along the way.
Our stop in St Lucia was unplanned. Actually, we only wanted to stay one night with a yellow flag up. The likeable Marigot Bay boss Troy and upcoming bad weather convinced us to change plans and spend a few Zen days. The C19 entry protocol in St. Lucia is easy for vaccinated people. Unfortunately, because of our stop, we needed a new PCR test for St. Vincent so that we were allowed to take another one right after entering the country. Thats as weird as it sounds. It took 4 days to get the results and Friday at sunrise we left St. Lucia.
For the 60 nm to St. Vincent we caught a moderate weather window with 5 Bft. An uneventful passage. And then again an entry ceremony, according to fixed protocol. In St. Vincent you have to do a lot of paperwork and C19 stuff online beforehand.
Saint Vincent & the Grenadines
But the Saint Vincentians have established something really clever, the SVG arrival service. An unparalleled one-stop entry service. Health Authorities, Customs, Immigration and Port Master from one source. But it also costs 140 USD, including entry fees. And a compulsory mooring for 20 USD per night, so that the locals also earn some money. Fair enough. Anchoring is prohibited in the quarantine area of Young Island. Very beautiful and clear water, but windy and wavy. However this SVG arrival service is a brilliant idea in C19 times.
With a yellow flag up, you then wait on the boat for the previously arranged PCR test appointment. We were moored at 3 p.m. and could go to the PCR test at 5.30 p.m., of course for a fee. Afterwards you have to go back to the boat and wait for the results. On Saturday at 4 pm the SVG arrival people had managed everything, including stamped passports. We were cleared for St. Vincent and the Grenadines. In the village we bought some groceries and had a delicious dinner at Young Island Resort (TIP!).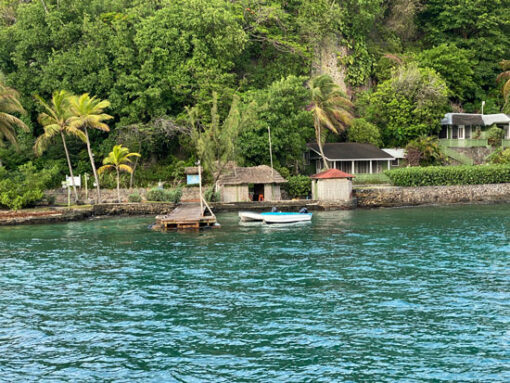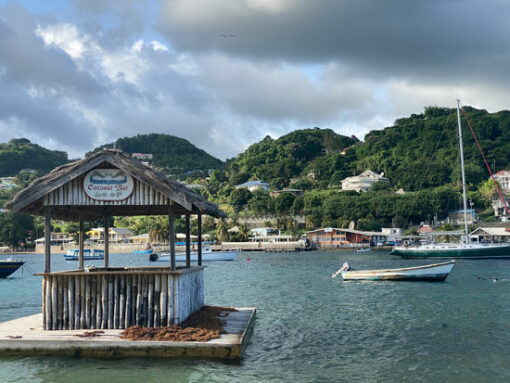 Bequia
Sunday morning we went on the short 10 nm way to Bequia. That's pronounced "bak-way". As we set sail, our port engine alternator squawked an annoying alarm. F***.
At 10.00 a.m., we sailed into the dream of many sailors, Admiralty Bay in Bequia. It is the bay of longing par excellence. Astrid, Simon and many sailing friends love this place. Great bay, clear water, great island. Unfortunately bad weather, really bad. Our picturesque anchorage in front of Jack's Bar and a dream beach became very uncomfortable during the night. 7 Bft wind, rain, aggressive gusts. Not much sleep.
And that's how its predicted for the next few days. Mercifully, the anchor held through the night, then inexplicably slipped in the morning. We laid over and there we lie now, awaiting strong winds. Because of our alternator, we then searched for and found Terone, who, after an unsuccessful attempt at resuscitation, removed the alternator and sent it to the mainland in St Vincent.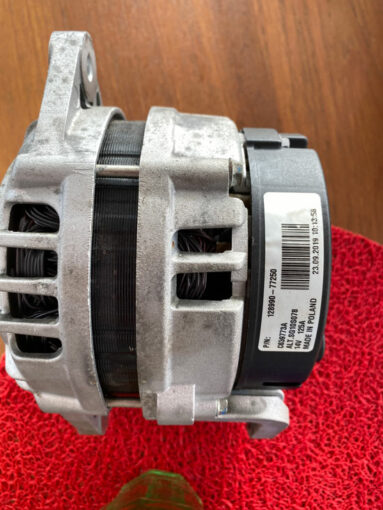 That's why we are currently moored without propulsion and all around us the wind is whistling at 6-7 bft, all day, all night. Yesterday I took the dinghy to the village and on the way the wind lifted the dinghy, blew it away from below. But everything went well, ex-racing reflexes 🙂
After what we have now seen of St. Vincent and the Grenadines, we are pretty impressed. We have already seen more cool houses and villas than on the FWI together. And for non-sailing tourists, there are fantastic hotels here, in every price range. Even the simpler ones are special. A wonderful place to be.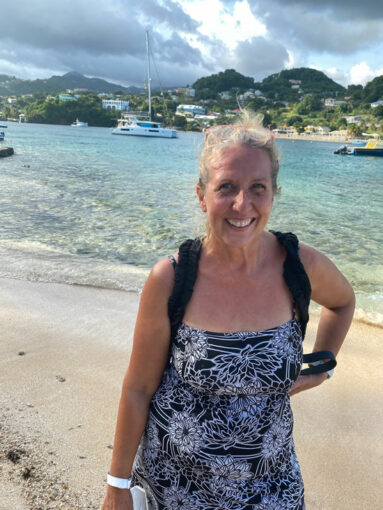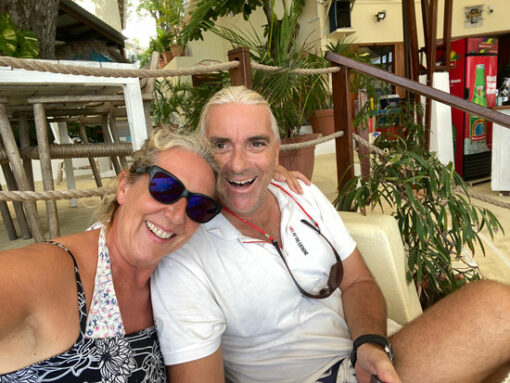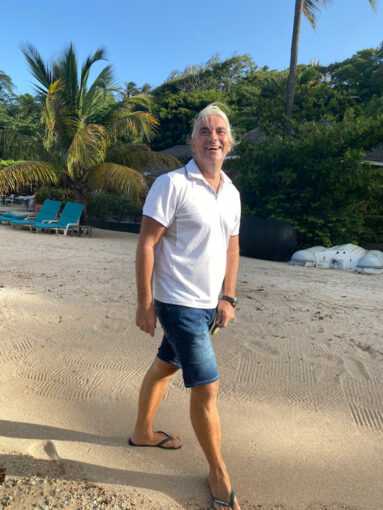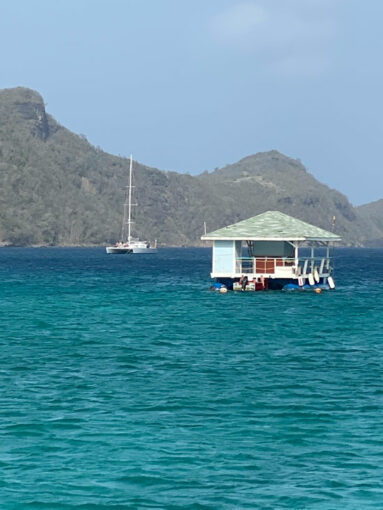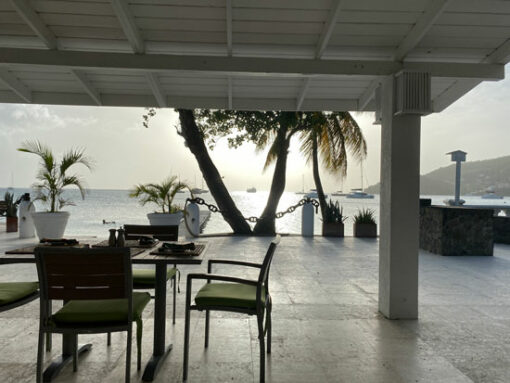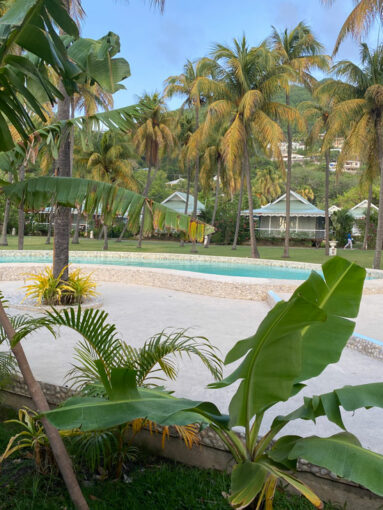 Because of the weather forecast we canceled our next destinations, Mystique and the Tobago Keys. There are only 70 nm to Grenada, but we decided to only set off in pleasant weather. And besides, we need to get our alternator back first.
It's amazing, the weather this season. Normally, from June to December, the wind is 4 knots less. But no one seems to have told him. Ka suspects an ADHD. But honestly, this constant whistling of the permanently strong wind is really getting on our nerves.
We now have now a few unexpected days to explore our sailing friends' favourite island, if we make it ashore. 🙂 I can use the days of stay to do the still extensive paperwork for the entry into Grenada. And for the rest, our dinghy is not called "Bartender" for no reason.  /Holger Binz