Hidden Paradise Canouan
For sailors and other sea lovers, there are some Caribbean islands that everyone knows. Or rather, let's say whose names are pronounced more sonorously, with a gleam in their eye. Mystique Island, Antiqua, St. Barth, etc. Canouan is not one of them. Not yet. But you should keep that name in mind.
After a few days of heavy rain and far too much wind in the Southern Caribbean, we arrived in Canouan. A small island that was not on our destination list at all. In Bequia, people talked about Canouan. "There's a new marina there, really nice and in general: Canouan is one of the most beautiful islands in the Grenadines."
And they are right. It's simply marvellous here. A hidden paradise. The birds are chirping, turtles are swimming around the boat and we have even adopted a beautiful land turtle. After 22 nm sailing we dropped lines in the new "Sandy Lane Yacht Club", the marina of the island. It was simply a perfect welcome. The marina office was very supportive in advance.
A dream.
Upon arrival an immediate answer by radio on channel 68 – (in other ports this can take up to 2 hours). So we dropped the sails and the dock master Davidson was already next to us in his dinghy. The whole arrival procedure was incredibly professional. Did we want to do a PCR test? Yes, because we need one for Grenada. Shortly after docking, the marina doctor came on board. Dr Pope checked temperature, did the pcr test, carefully and without fuss. After being medically cleared, Holger went to the port office, which is called "reception" here. Kareem was already waiting for Holger, offing a cooled towel and water – as it it tradition in top hotels.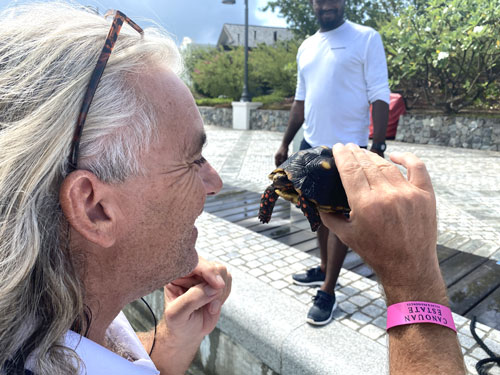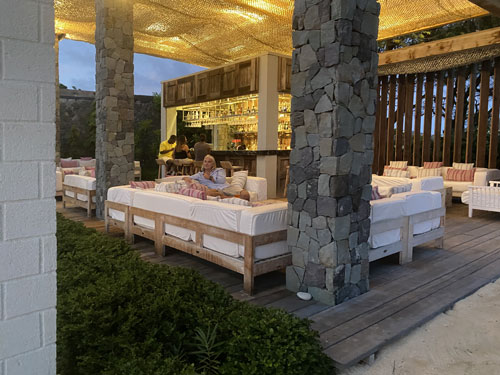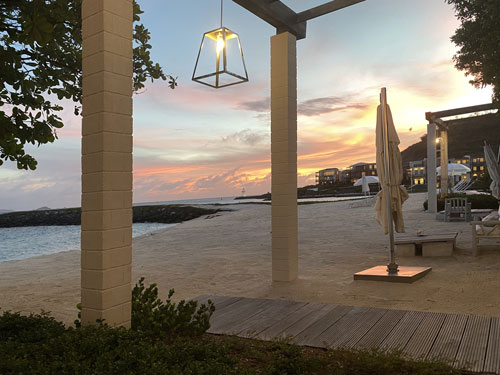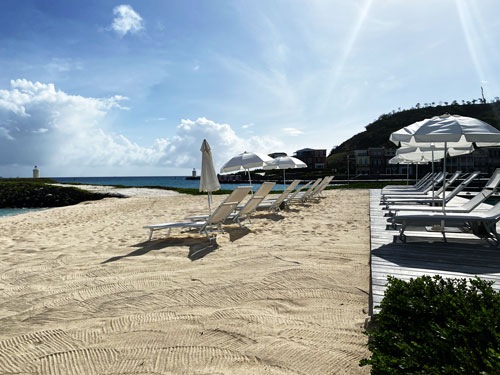 Pure luxury.
After check-in was done, we were invited to see the extent of our luxurious home for the next days.
Francis and Kareem guided us around in a golf cart. They showed us the fantastic beach, restaurants, bars, the pool, villas and suites that are for rent. They drove us around the impressing complex. It's the first time that we used marina bathrooms. They are bigger than my first three flats. All buildings and places are really nice build, here someone really took care for the details.
We have tried the restaurants and everything was delicious. However if someone says food is not special in the Caribbean, get here.
Now as we are docked here, we are considering whether we shall stay here next year for the hurricane season. The airport is 15 minutes away. But it doesn't bother us. There is limited traffic with a regular flight to Barbados and otherwise there are a few fancy Lear jets standing around.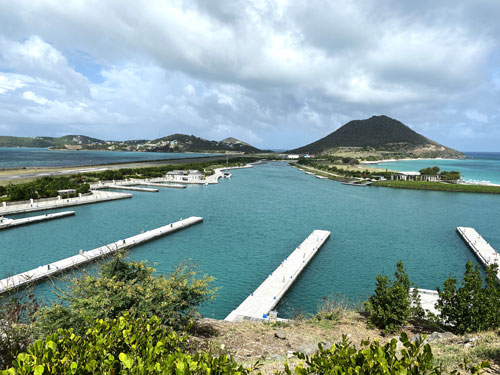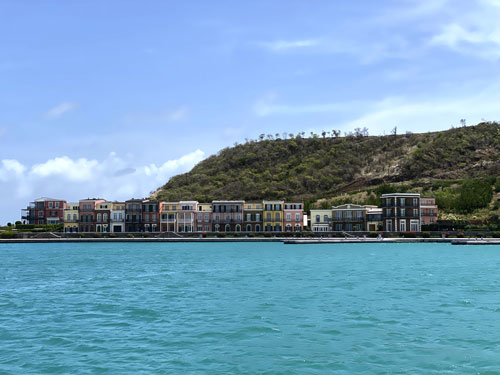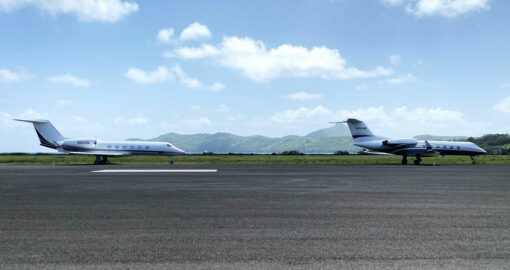 The Team.
But what makes the whole experience absolutely special are the people. Davidson, Kareem, Akeem, Francess, Kevin and all the others give us the feeling that we are really welcome here – even with a vessel under 100 metres. Our planned overnight stay was quickly extend to four days.
For me, it is a paradise. It is heavenly cultivated. Everything is quiet and peaceful. You don't feel anything from Covid. The team wears masks in an exemplary manner and I have asked myself several times when I will wake up from this dream.
So, dear ones. It's hot here, so we'll be in the pool. /Karin Binz Canouan Island