Spanish Virgin Islands – Culebra
Sunday evening Ka and I sat on the transom of our cat, feet dangling water. We anchored in Ensenada Honda, a bay in Culebra, Puerto Rico. We were both struck by the realisation that we were going far too fast. A moment ago we were anchoring in St. John and climbing through forests. Today we were already two places further. Our trip feels a bit driven right now. We have to be back in St. Martin at the beginning of April because we'll have visitors then, who we're really looking forward to. We don't like the feeling of a Japanese tour group ticking off destinations in Europe.
We now have 5 weeks left for the USVI and BVI, which is not much for the 80+ islands. And then there's the weather, which is often uncooperative with our plans. The result of our sunset conversation: we will skip St. Croix and save it for next season.
Trip to St. Thomas
Back to our trip. From St. John we sailed three hours to St. Thomas and anchored in the perfect anchorage just off "Charlotte Amalie", the capital of St. Thomas. It was also the capital of the Danish West Indies and was named after a Danish queen. Today you can still find street signs with Danish names. A few years ago we were here with our Danish friends Gitte and Jörgen.
It is quite a pretty town and lives mainly from cruise tourists. You can buy jewellery and diamonds here at unrivalled prices. Because the USVI is a duty-free zone, tourists can buy Swiss watches here under the Caribbean sun cheaper than in Switzerland. At the moment, there are few visitors. In the whole month of February, "only" 55 cruise ships are announced. In normal times there are 5 a day. And none during our visit. This makes Charlotte Amalie an almost normal town at the moment. We only spent one day and one night in the bay to do some shopping. We will return soon and then we will report a little more.
Trip to the Spanish Virgin Islands
The weather shortened our stay as it was favourable to sail 25 nm further east. To Culebra. We left the USVI and visited the Spanish Virgin Islands, which belong to Puerto Rico, only 15 nm away.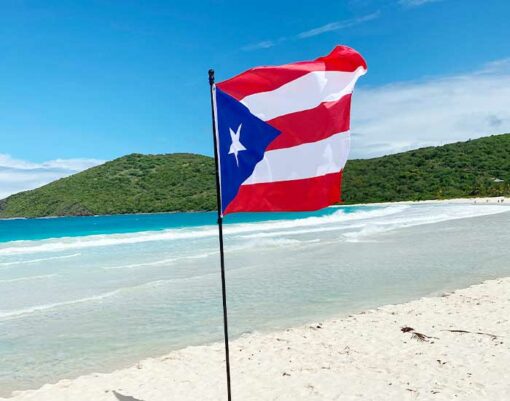 UVSI and Puerto Rico are actually both part of the USA. The USVI a little more than Puerto Rico, whose inhabitants, for example, do not have the right to vote in the US presidential elections. (Thus they also bear no responsibility for the election of the embarrassing orange clown).
The regulations are confusing and it seems to me that the administration doesn't really know how to deal with it either. Checked into the US, we also had immigration for Puerto Rico. Theoretically. Nevertheless, we had to register again using the poorly programmed app "CBP Roam", including a video call with a very likeable US officer who was in the USA mainland.
In Culebra, we would also have had to go through customs, because Puerto Rico is not a free trade zone. For us as Europeans, that doesn't matter, but not for the administration. Those who didn't report to customs in the past were fined a hefty $5,000.
Currently, there is no customs office in Culebra, so it will be quite difficult to deal with customs. The topic therefore became none. Similar to the "Cruising Permit" that foreigners need for Puerto Rico. But you can't get it in Culebra. We were kindly asked to come to the mainland. But we don't want to. All this reminded me of "The Hitchhiker's Guide to the Galaxy", with the blueprints for blowing up the Earth, which were displayed in a cellar on Alpha Centauri, available for every Earth inhabitant.
We don't want to avoid a payment but don't want to sacrifice at least a day neither. So we'll deal with that when we get back to the USVI. The Spanish Virigin Islands are thus also the westernmost point of our journey this season and also the turning point for the way back.
Culebra
The journey from St Thomas to Culebra got off to an unpleasant start. Our anchor winch bucked and threw the fuse three times before the anchor was on deck. There are better things to do on an early Sunday morning. Then the weather also bucked, because it was not as forecast. The predicted wave of 1.5 m was much bigger that day. Finally, we entered the bay of Ensenada Honda and dropped the anchor into the muddy bottom for a perfect hold.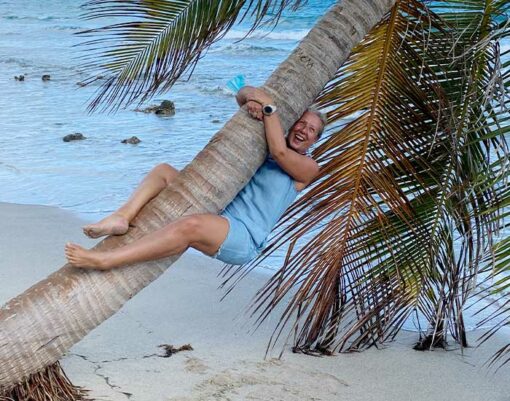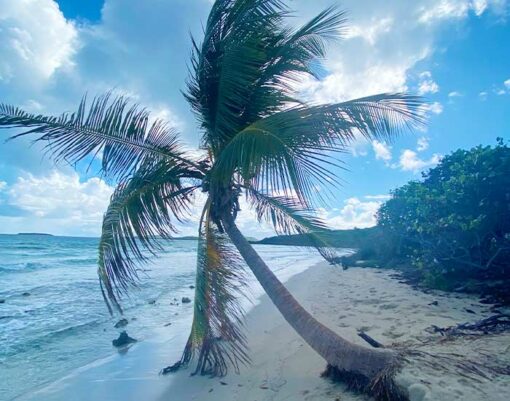 Spanish is spoken in Culebra. Some of the 2,000 locals, do not speak English. The island is small, about 11*8 km. I guess everybody knows everybody. Everything is pretty laid-back and "commercial" is a foreign word here. The few visitors are either sailors, mostly Americans, or a few visitors from mainland Puerto Rico who come over on one of the few ferries for a visit.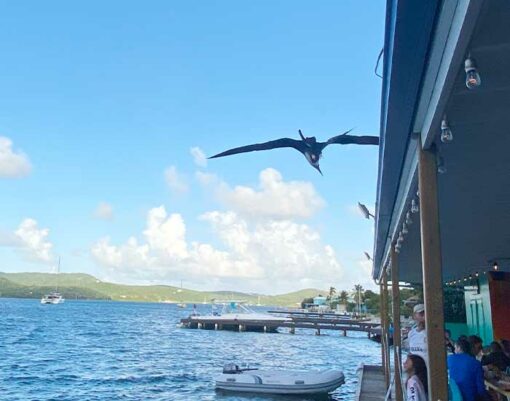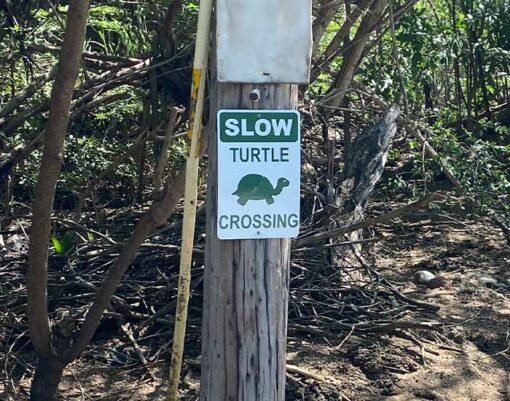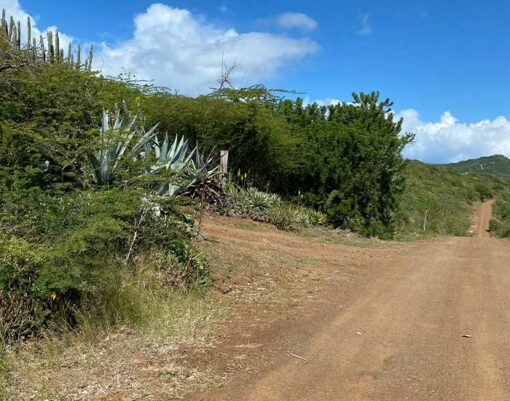 We took the change to get something like a car and see the hole island in one das.
Ka is totally enthusiastic about the wall paintings, she calls it "street art". There are few advertising posters, but there are advertising paintings. Right by the ferry dock, hand-painted motifs attract guests to visit bars or B&Bs.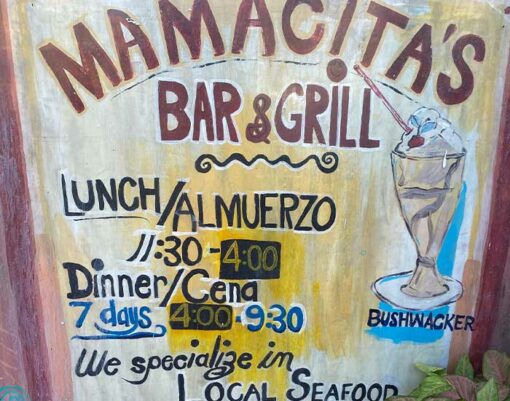 There is not much here except nature and great beaches. Flamenco Beach was once voted the 8th most beautiful beach in the world. It is indeed very beautiful.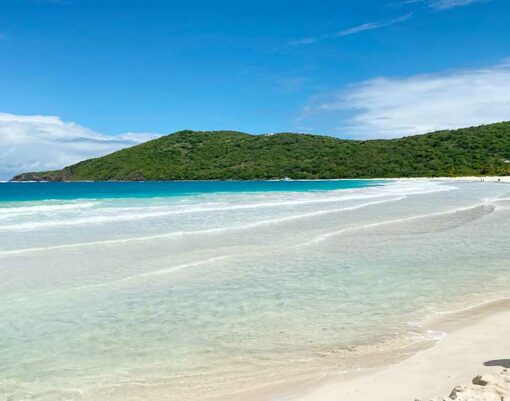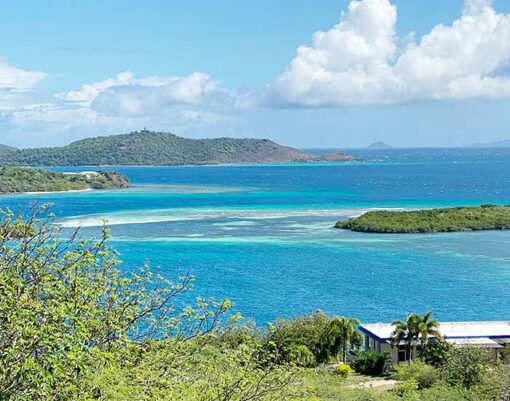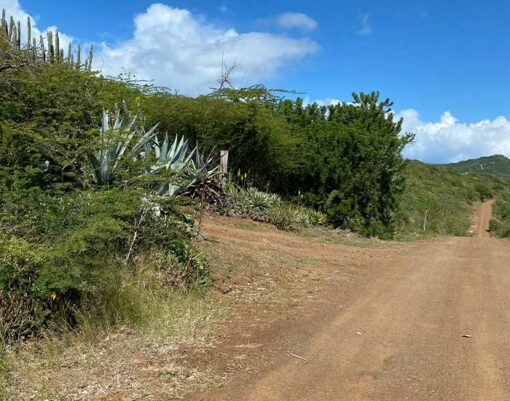 The Netflix production "Legend of Cocaine Island" was also produced there. The US Air Force seriously used this dream beach for target practice and bombed tanks placed in the white sand. There are still old tanks on the beach today, which were brightly painted by hippies after this nonsense ended.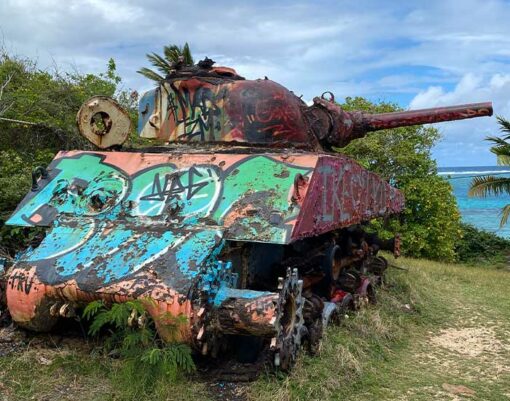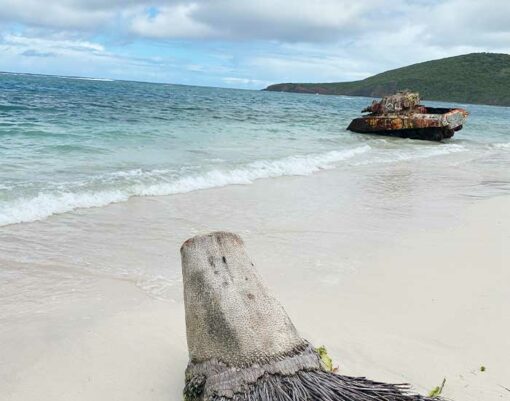 Best possible use for tanks 
This island would be a pearl if the people here didn't have to keep rebuilding everything that the last hurricane cleared away. The big hotel chains have not yet discovered Culebra, despite an airstrip – and that also preserves the simple naturalness. Even among sailors, Culebra is an insider tip. Few anchor in the abundantly large bay of Ensenada Honda and they tend to be the drop-out types on vessels. Of the destinations on our trip, Culebra is the outsider's secret tip.
Our next journey will take us to Vieques, another Spanish Virgin Island. There we will find the world's largest bioluminescence. Night excursion. We are very excited. / Holger Binz
Weather forecast:
Sunrise 6:44 am, sunset 6:26 pm, temperature day 28 c, night 22 c, wind 5-7, lush clouds, little sun, short rains every day.